This page will detail when you need a visa and how to make a visa application. For information on whether you are eligible to sponsor a visa application for a family member please see our Family Reunification (non-refugee) page. 
A short-stay (C) visa is for stays in Ireland of up to 90 days. A long-stay (D) visa is for stays of longer than 90 days. All visa-required nationals should obtain a visa before entering the State. A visa is a form of pre-entry clearance however it does not guarantee permission to enter Ireland. An immigration officer at the port of entry decides whether or not to admit a person (whether visa required or not) to the State. The immigration officer also decides how long a person may remain in Ireland. 
Visa exemptions for short-stay (90 days or less) visa
The Immigration Service Delivery website has a detailed and up to date list of nationals who require visas. 
If you would normally be a visa-required national but you are also a family member of a union citizen, you hold a residence card from an EEA member state under Article 12 of Directive 2004/38EC and you are travelling with the EEA family member you are exempted from the requirement to have a visa to enter Ireland for a short stay.
The UK Visa Waiver programme was suspended in July 2020 and has not been resumed.
What is a multiple-entry visa?
A Multiple Journey visa will allow you seek entry to Ireland on a number of occasions within the validity dates shown on the visa. Unless you are entering the State for specific visa requirements, a multiple-entry visa will only be granted to people who have shown a history of complying with 2 or more short-stay visa applications. 
Long-Stay 'D' Visas
Long-Stay 'D' visas are for persons who wish to remain in the State for longer than 90 days. Persons with a 'D' visa who wish to remain in the State for longer than 90 days are required to register on arrival with GNIB and to obtain a residence permit.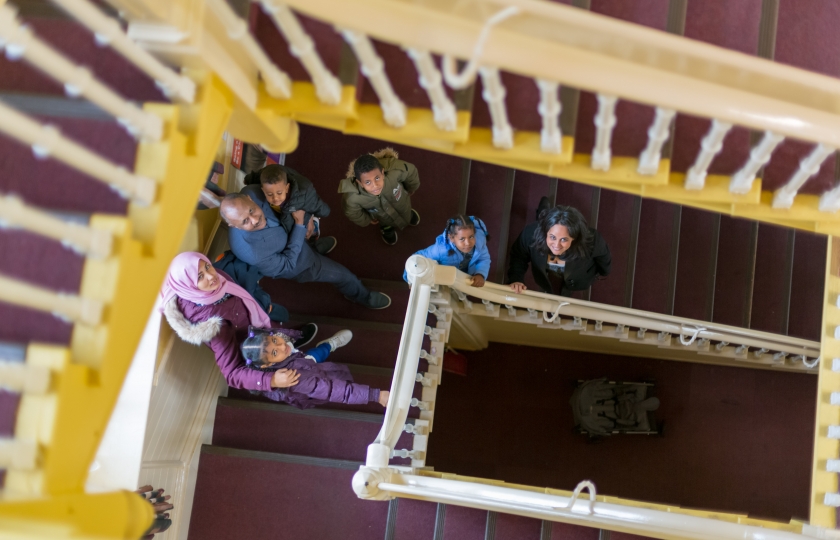 How do I apply for a visa?
Firstly, you should decide whether you need a 'C' (90 days or less) or a 'D' visa (long stay visa) and check that your passport or travel document is in date and will not expire before the projected end date of your trip to Ireland. If you are planning on making a longer-term move to Ireland, this may not be as relevant to you. 
We recommend that you research the visa section of the Immigration Service Delivery website and check with the Irish Embassy closest to you before making your visa application. If there is no Irish embassy in the country in which you're residing, you can check here for the relevant embassy or consulate. 
It is important to note that all documentation provided must be in English or accompanied with a notified/certified translation.  
The online visa form is available on the AVATS site.
You will need to complete this form providing accurate information. You should note that the form will 'time-out' if left inactive for several minutes so we recommend having all of the information you need to hand at the time that you're applying. If the form does time-out then you can retrieve the application provided you have noted the visa application number generated at the top of the page (this appears after you have completed the second page). 
Once you have completed the form you have 30 days to submit it to the relevant embassy or the VFS office together with all the supporting documents. 
You should check the website of the Irish embassy who will process your visa application to determine whether they have any special requirements. Residents of Nigeria, China, India and Pakistan are required to provide biometric data. For more information on this please see here.
You should also check on the embassy website, the amount of the fee you are required to pay and whether there are any additional processing fees if you are using a VFS service.
I'm under 18 and travelling to Ireland without a parent. Are there any documents I should bring with me to immigration control?
Individual airline carriers may have their own requirements so you should confirm with them first what you will need to board a plane. The ISD recommends that teenagers travelling alone carry with them a letter of consent from a parent confirming that they are permitted to travel and the name, address and contact details of their host in Ireland.
For any further information on travelling with minors please see here.