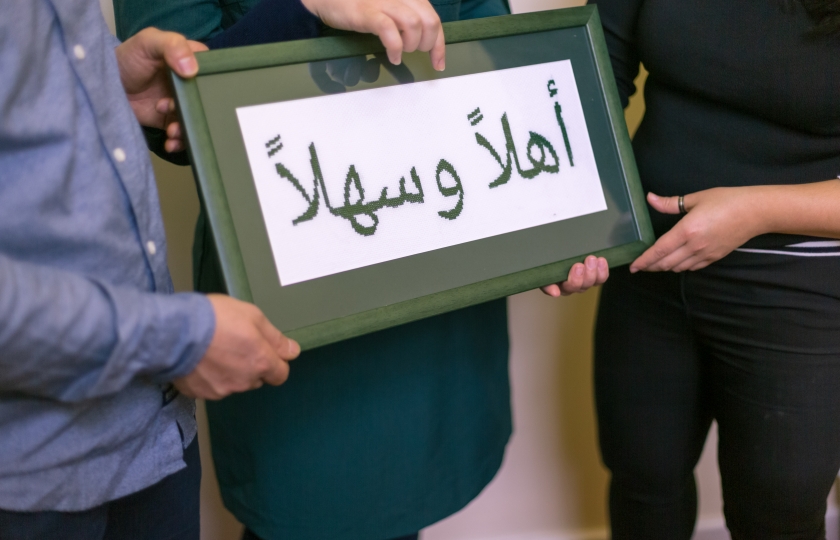 Good News Friday!
It's been a good week here at Nasc. This week we welcomed the young son of a refugee under family reunification, regularised the status of a former work permit holder and secured independent residence for a survivor of domestic violence. 

One of our long-standing clients Abdi* was delighted to welcome his son to Ireland this week. Abdi had first visited Nasc as an asylum seeker. Unfortunately, his application took about 8 years before he was granted refugee status. Nasc assisted Abdi with his family reunification application for his son and after over a decade of separation, Abdi and his son were finally reunited. We're thrilled for both of them.  

Nasc secured a change of status application for one of our clients who had been here on an A-Typical Employment Permit. Our client, Khaled*, had been injured in his work and lost his job. He was worried about losing his residence status in Ireland and becoming undocumented as his employment permit was tied to his job. He also felt as though his injury would no longer allow him to work in the industry he had been in for several years in Ireland. When Khaled came to Nasc, we explored all of his options with him and submitted an application for a change of status to INIS. Khaled had received genuine offers of employment however none of these jobs would have qualified for an employment permit. Nasc was able to secure a change of immigration status for Khaled which allowed him to work in the industry of his choice. Khaled was delighted with the outcome which met his needs and came through within months. Khaled is looking forward to starting his new job very shortly. 

Finally, we were able to assist a survivor of domestic violence to obtain an independent residency status this week. Bethany*, a Canadian national, had moved to Ireland to live with her Irish citizen partner. She was granted a residence permission based on her de facto relationship. Shortly after her move to Ireland, Bethany found herself becoming increasingly isolated and in a financially insecure position. Her partner misled her about her ability to access employment and services. Emotional abuse and coercive controlling behaviour escalated to physical abuse. Bethany felt herself to be trapped; she believed her partner's threats that she would be deported if she reported the abuse or tried to leave the relationship. By 2017, Bethany had decided that she could no longer remain in the relationship. By 2017, the physical violence had become so bad that she feared for her life. She contacted a refuge in her area and then searched online where she found details of the INIS domestic violence policy on Nasc's website. Bethany contacted Nasc and we were able to give Bethany advice about how she could retain her immigration permission if she ended the relationship. Bethany's plans to leave the relationship were interrupted when her partner brutally attacked her leaving her hospitalised with life-altering injuries. Over the next year Bethany struggled to physically heal, get treated for the trauma and attend multiple court hearings as well as trying to build a support network from scratch. Once Bethany felt able to deal with her immigration status she contacted Nasc again and we worked with her every step of the way through her application for an independent residence permit. Three months after her initial application to INIS, her independent residence permit was granted.  
On a personal level, the process of applying for an independent residence permission can be painful and re-traumatising. It is not easy to relive the abuse that you have experienced, gather and present the evidence and deal with requests for documents that you may not have. We would like to pay tribute to Bethany for her courage and resilience and to all the men and women like Bethany that we meet in our service. We would like you to know that there are services that can help you. If you're in a relationship where you feel unsafe and you feel trapped by your immigration status, we urge you to contact the Women's Aid 24 helpline on 1800 341 900 or the AMEN confidential support line 046 902 3718.  You can find more information on securing independent residence on our website. 
 
*All names and identifying details have been changed to protect our client's identities.