Safe Passage Campaign 2016-2018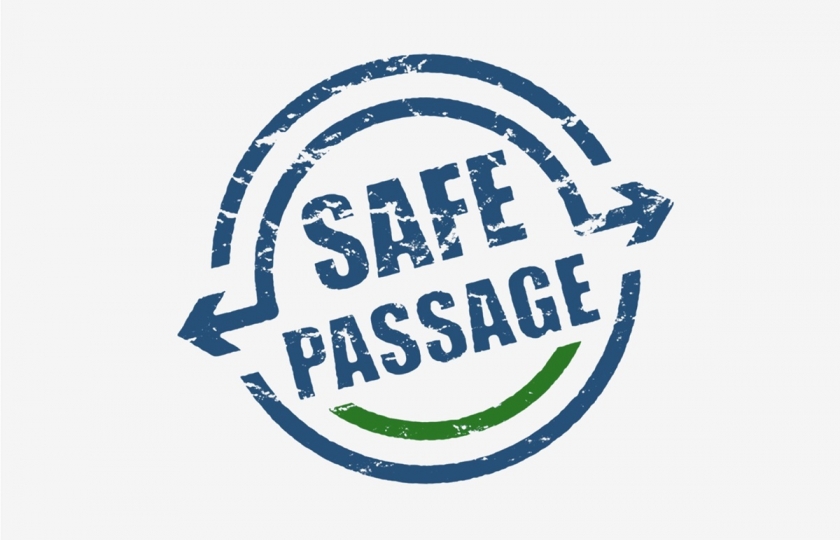 On World Refugee Day 2016, Nasc launched a new campaign – Safe Passage – to call on the Irish Government to introduce a humanitarian admission programme for families fleeing conflict. 
Nasc's Safe Passage Campaign called on the Department of Justice to introduce humanitarian admission for families fleeing conflict:
1. Introduce a Humanitarian Admission Programme for Irish citizens, beneficiaries of international protection and/or legal residents, to apply for family reunification for extended family members fleeing conflict zones. The model here could be the Syrian Humanitarian Admission Programme (SHAP) introduced for a short period by then Minister for Justice Alan Shatter in 2014.
2. Allow members of Irish society to co-sponsor family reunification applications. This would allow Irish citizens, community and faith based groups, charities and NGOs, business, and universities to support a family reunification application, providing financial, social and institutional backing and thus improving a person's opportunities for integration. This co-sponsorship aspect allows the Irish government to harness the outpouring of support and goodwill coming from Irish society in support of those fleeing conflict, while also easing the financial burden on the host family in Ireland and on the Government to provide for those who have newly arrived. 
Read our submission to the Justice Committee here and Safe Passage Policy Brief here.
 
In late 2017, Minister for Justice Charlie Flanagan announced that the Government would be implementing a Humanitarian Admission Programme – the IHAP – which has run for two application rounds in 2018.  To date, 82 individuals have been successful in securing humanitarian admission for 141 beneficiaries under the IHAP.  
In addition in 2017, Minister Simon Coveney announced that the Government would be developing an Irish Community Sponsorship Programme.  This Programme – Community Sponsorship Ireland – was formally launched by Minister of State David Stanton in March 2019. Nasc played an instrumental role in piloting community sponsorship and in developing the national programme, and we are delighted to be acting as a Regional Support Organisation, supporting community groups around Ireland in welcoming refugee families into their communities.  Read our Joint Statement here on the  launch of Community Sponsorship Ireland. 
We relied on strong volunteer support for this campaign - we could not have done it without you!  Also, a number of civil society organisations supported our call for humanitarian admission through officially endorsing the campaign, including Barnardos Ireland, Crosscare Migrant Project, ActionAid, Immigrant Council of Ireland, Doras Luimni and ATD Ireland.  Special thanks to artist Marc Corrigan who designed our campaign materials.
This campaign was funded by AMRI – Association of Leaders of Missionaries and Religious in Ireland.