Over the two decades that Nasc has been in existence, we have transformed from a small, regional service to a leading national voice on areas of immigration and asylum law and policy, with a strong track record of achievements - both at an individual level and at a systemic level. Read about some of our key "wins" to promote integration, protect human rights and campaign for a more just and equal society for everyone.

Direct Provision
Nasc was most recently a member of the Day Advisory Group (Report of the Advisory Group on the Provision of Support, including Accommodation, to Persons in the International Protection Process) which recommends an end to "congregated and segregated accommodation of applicants for international protection". This means ending direct provision by mid-2023. The report also contains recommendations to transform the international protection process. Nasc is part of the advocacy effort to ensure that the government meets its commitment to end direct provision. 
In 2015 Nasc participated in the Working Group on Direct Provision and the Protection Process and subsequent advocacy and campaigning with our partners on the implementation of the key recommendations in the report. We have seen significant improvements to Ireland's reception system including: opting into the Receptions Conditions Directive and access to the labour market; oversight of the Ombudsman and Ombudsman for Children; increases in the Direct Provision Allowances; and the improvement of physical conditions, including the introduction of cooking facilities and living areas in many centres. 
1,105
Clients served in 2019
Our Legal Service provided information and advice to 1105 people in 2019
4,181
Number of interventions in 2019
Interventions include every action or visit associated with acting for a client.
69
Young people supported in 2019
Our Connect Migrant Youth Project supported 69 young people & their families
The Legal Service
Our Connecting Communities Advocacy and Information service project is co-financed by the European Commission under the Asylum, Migration and Integration Fund 2019-2022 and is supported by the Department of Justice and Equality. 
Between 2016-2018, Nasc supported 3,612 individual clients, delivering interventions across a range of immigration and protection related issues. We also reunited 76 refugee families who were separated by conflict or persecution.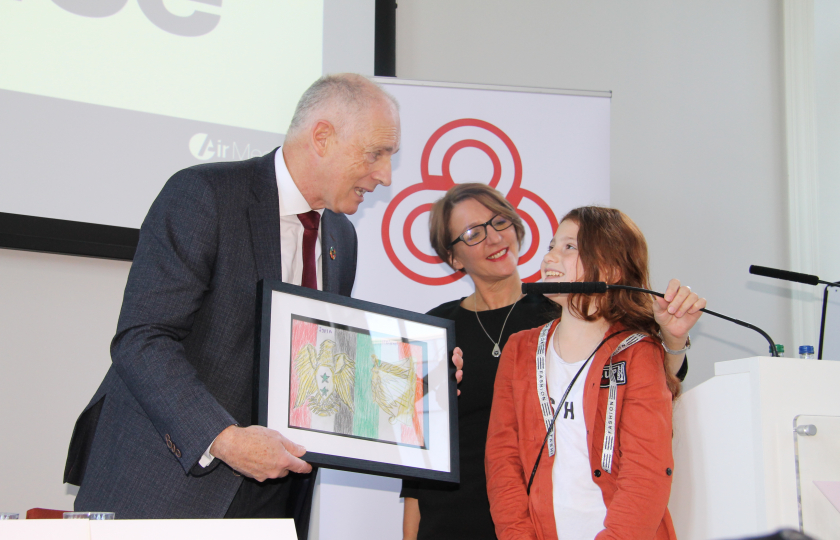 Advocacy and Campaigning
Nasc is particularly proud of our groundbreaking work on Community Sponsorship. We were delighted when Minister David Stanton formally launched Community Sponsorship Ireland, securing Community Sponsorship as part of Ireland's resettlement programme.
Nasc has been at the forefront of implementing the Community Sponsorship programme in Ireland since our Safe Passage campaign and our work with Wicklow Syria Appeal in 2018, which saw Wicklow Town welcome the Al Sulaiman Syrian refugee family to their community. 
In December 2019, we welcomed the announcement by Minister for Justice and Equality Charlie Flanagan TD and his colleague Minister David Stanton TD that the State would renew its commitment to refugee resettlement, including Community Sponsorship, under 'Phase II' of the Irish Refugee Protection Programme from 2020-23
Learn more about Community Sponsorship.
70
Media spots in 2019
Media spots includes opinion pieces, interviews, comments, mentions and references to Nasc's work.
7
7 submissions made across policy areas
Nasc engaged with government on issues as diverse as electoral reform, family reunification, hate speech & direct provision
21%
Increase in social media followers from 2018
Our social media following grew by 23% on Twitter and 19% on Facebook in 2019.