The McMahon Report: The Working Group on the Protection Process and Direct Provision
Years of campaigning by organisations and individuals, followed by a series of protests at several centres throughout the country in 2014 prompted the Government to establish a 'Working Group on the Protection Process and Direct Provision' charged with the task of making recommendations to both the protection process and the reception system known as 'Direct Provision'. Nasc was invited to sit on the Working Group as one of the NGO representatives.
On the establishment of the Working Group in October 2014, we stated that although we were conscious of the limitations of the Working Group's remit, we believed it was better to be at the table and try to effect change, while continuing to call for the end of direct provision and the introduction of a more humane reception system. We continue to see the implementation of the McMahon recommendations as an important step towards the end of 'Direct Provision' and the introduction of a more humane reception system.
After almost 9 months of meetings and consultations with asylum seekers, service providers and stakeholders, the Working Group Report (known as the 'McMahon Report') was published in June 2015. Despite assurances throughout the process that action would be taken quickly to implement the recommendations made by the group of government departments, asylum seeker representatives, NGOs and UNHCR Ireland, Nasc was profoundly disappointed when Minister Fitzgerald described the report as 'food for thought' at the launch on June 30, 2015.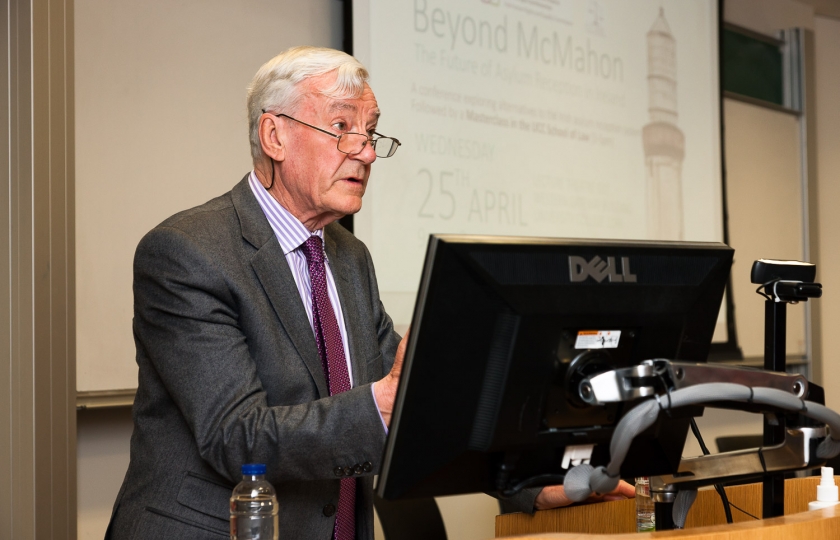 Since 2015, Nasc has worked with the other 'Working Group' NGOs and UNHCR Ireland to call on the Government to implement the recommendations in full. In 2017, Nasc published a 'Working Paper' auditing the Government's progress on the implementation of the Working Group recommendations.  In contrast to the Government's representation that 98% of the recommendations had been implemented either fully or partially, we found that only 20 (51%) recommendations could be verified as partially or wholly implemented.  The publication is available for download here.
We continue to work closely with other migrant organisations and with direct provision residents to ensure their dignity and human rights are being protected and vindicated, and to closely monitor the Government's progress on implementation.