Wicklow Community Sponsorship Pilot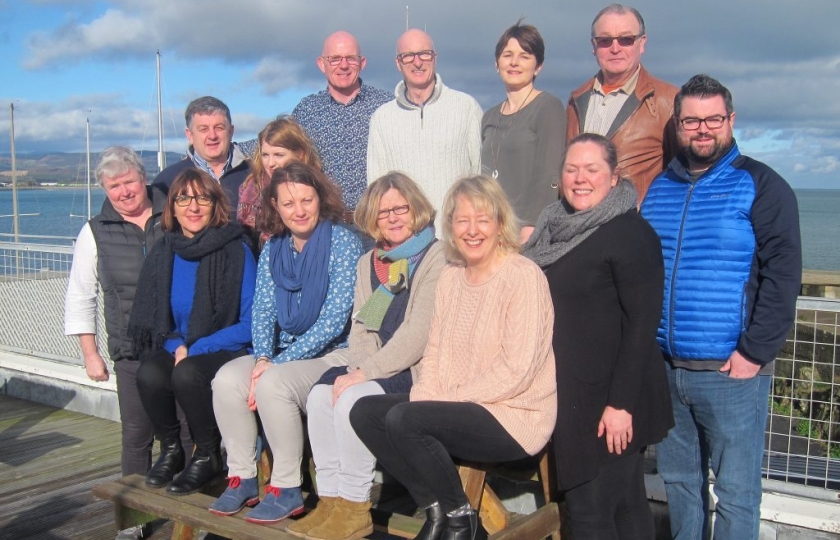 Beginning in 2015, Nasc worked closely with a voluntary community group in Wicklow – Wicklow Syria Appeal – to bring a Syrian refugee family to come live in Wicklow under a pilot community sponsorship project. The family came to Ireland through refugee family reunification in 2018. 
Over two and a half years, Nasc and the WSA worked together to support the family's arrival to Ireland. Nasc provided legal advice and support to the family throughout the family reunification application process, and in securing the necessary resources and travel documents required to come to Ireland. WSA secured a private rented house for the family and prepared the Wicklow community for the arrival of the Syrian family by raising awareness at events and on social media. Once the family arrived, WSA supported the family to integrate and start rebuilding their lives as part of the Wicklow Community. 
This was a unique and innovative collaborative project – the first of its kind in Ireland. With the Government's commitment to introduce a community sponsorship programme, Wicklow has become a positive model for other communities across Ireland to develop similar projects to welcome refugees.  
For more information about the Nasc & Wicklow Syria Appeal Community Sponsorship pilot project, click here. You can read the Irish Times coverage of the arrival of the family here.