The Asylum Process & Direct Provision

People who arrive in Ireland seeking asylum or "international protection" (asylum seekers) are offered accommodation by the State in residential institutions, under a reception system known as 'Direct Provision'. The State 'directly provides' essential services, including medical care, accommodation and board, along with a small weekly allowance. The Direct Provision system is overseen by the International Protection Accommodation Service. The majority of the centres around the country are privately owned and operated, and the standards of accommodation and living conditions vary widely.
Ireland's policy on refugees and asylum seekers is governed by International Protection Act, 2015. In 2018, Ireland opted into the EU Reception Conditions Directive (recast) which provides minimum standards that all EU countries must adhere to in the reception of asylum seekers.
Recent Developments
In 2020 the Report of the Advisory Group on the Provision of Support, including Accommodation, to Persons in the International Protection Process (Day Report) was published which recommended sweeping changes to the international protection status determination process and to Ireland's reception system. Nasc, one of the members of the Day Group, fully supports the recommendations in the Day Report to end direct provision. 
The Programme for Government 2020 committed to ending direct provision and replacing it with a new accommodation policy based on a not-for-profit approach. In February 2021, the Government then published their White Paper on Ending Direct Provision which set out their plans to move to a new reception system by 2023.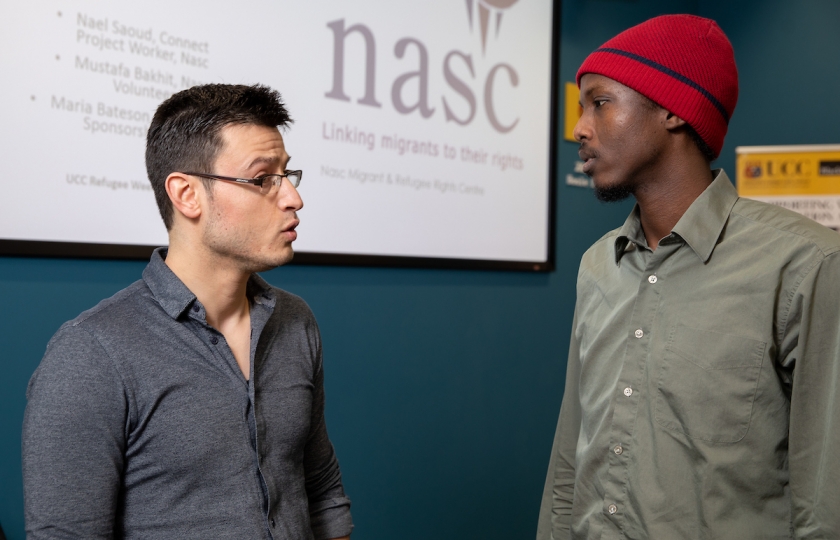 Nasc's Direct Provision Campaign
Nasc has campaigned against the conditions in Direct Provision and the impact the system has on asylum seekers since the inception of the system in 2000.
Nasc is one of the eight founding members of STAD (Standing Together Against Direct Provision) - a national coalition of organisations committed to ending direct provision.